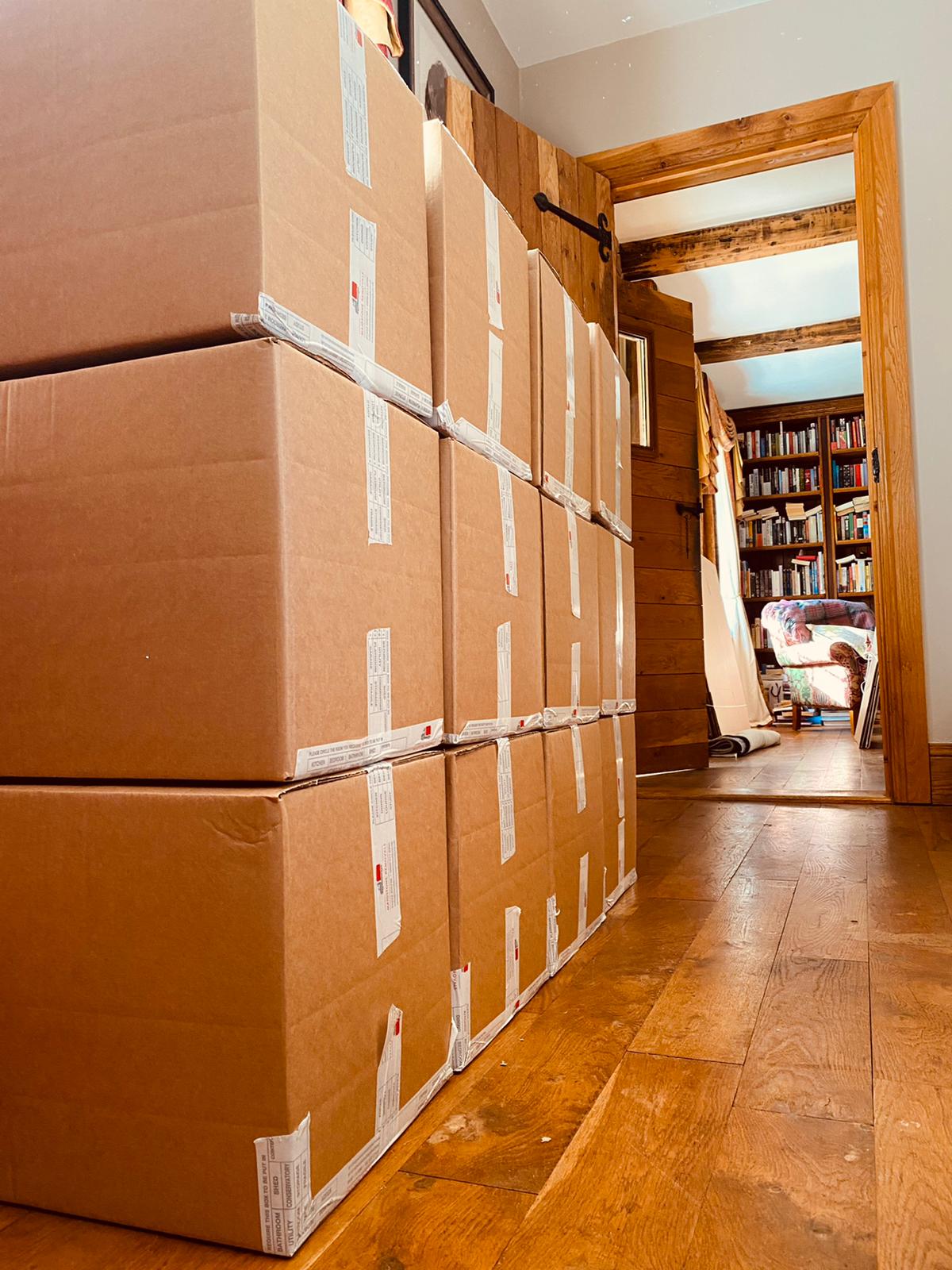 Moving home can be a big step, and it's only natural that you'll have questions about how the moving process works. We've put together the answers to all the questions we get asked most often below.
Get in touch if there's anything you'd like to know that's not covered here, or you'd like to talk to us about your move.
Do you provide hanging clothes boxes?
Yes these are included as standard on quotations. The estimator has noted how many are required and the team will bring them with them on the day of Removal.
Do you charge key waiting time?
No we do not.
Do you have a cut-off time?
No, our team will be with you until your removal is completed.
If we have chosen to customer pack, what should we do with pictures and mirrors?
If the picture or mirror can fit into a box, we would recommend packing them. If they are to large, our team will wrap them on the day of removal even if you have chosen to customer pack.
We still have the box for our television, do we need to put it back in the box?
That is up to you. All of our vehicles have full protective TV covers on board and our team are more then happy to place your television into a cover.
Do you provide hanging cartons and can we keep them?
Yes, we do provide these free of charge but our team will need to empty them at your new property as they cannot be left.
What time will your team arrive?
Unless otherwise agreed, our team will be with you between 8.30 – 9am on the day of packing or moving.
What can't go into storage?
All food and spices, all drinks of then sealed alcohol are prohibited. Paint and Gas canisters cannot come into storage (or be moved at all by Maidstone Removals Ltd). No plants or compost bags. No open cement bags or open building materials.
Are you insured?
Yes we are fully insured and this included in your quotation as standard.
Are you staff employed?
Yes all of our staff are fully employed and fully trained.
Can we leave our clothes in the drawers during our removal?
Yes you can, providing there is nothing breakable or to heavy in the drawers.
Do you transport animals/pets?
No unfortunately we cannot transport any animal or pet.
Do you offer protection for our carpets and floors?
Yes we do. Full floor protection is provided as standard and free of charge on all removals.
Do you work on weekends?
Yes we do, we are to offer our services on Saturdays and Sundays.